Venezuelan Opposition Leader Guaidó Calls on Army to Mutiny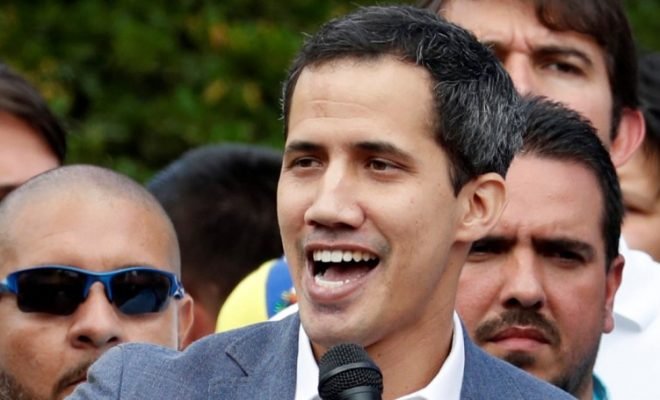 Venezuelan opposition leader Juan Guaidó has called on the South American country's military to turn against the authoritarian government of left-wing President Nicolás Maduro.
Guaidó made the appeal in response to a UN report stating that the Maduro administration is responsible for crimes against humanity.
"The army is backing a criminal. It must now decide which side it wants to stand on," said the opposition leader and self-appointed interim president. "Don't be accomplices," he told the armed forces.
A United Nations commission of inquiry holds President Maduro personally responsible for crimes against humanity, it was announced Wednesday.
Since 2014, Maduro and his ministers have been guilty of indiscriminate murders and the systematic use of torture methods. The government has rejected all allegations.
Venezuela is going through a deep political crisis. Guaidó proclaimed himself interim president at the beginning of last year and is recognized by the United States and the European Union as the legitimate head of state of Venezuela.
However, he failed to convert international recognition in Venezuela into political power.
Maduro has always been backed by the military, an essential force in the country. Maduro's predecessor Hugo Chávez (1954-2013) was a soldier before he became president in 1999.