Fear of Terrorism After Uranium Found at Heathrow Airport in London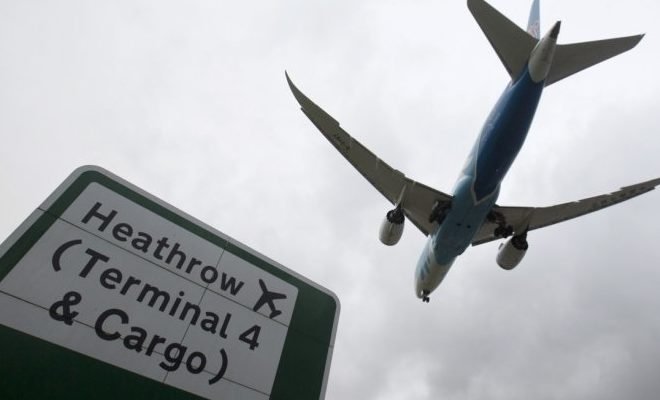 The discovery of "several kilograms" of uranium at London's Heathrow Airport fuels fears of a possible new terrorist attack in the United Kingdom. The material could not be used for a nuclear bomb but for what is called a 'dirty bomb'.
According to various British media, a large-scale investigation is underway into possible terrorist purposes for the uranium found on December 29. The radioactive material was among a larger amount of scrap metal in the cargo of a passenger flight from Oman, Arab.
The material came from Pakistan and was intended for an Iranian company in the UK. However, it is the Iranian link in particular that causes unrest. An anonymous source tells The Sun, the first to report the find, that British intelligence services are "deeply concerned about what an Iranian company wants to do with unqualified radioactive material."
The uranium was traced during a check for the presence of radioactive material. Like other airports, Heathrow also has specialized scanners to trace this radioactive material. However, according to the authorities, "a small amount" of uranium would pose no danger to people on the plane or in the immediate vicinity.
According to the British authorities, no arrests have been made so far. It is possible that the uranium was mistakenly not classified as such. But the find is considered serious enough to warrant an investigation.
The uranium would have to be enriched before it could be used for nuclear power stations and nuclear weapons, for example. But counterterrorism fighters have feared for decades the use of radioactive material such as uranium in combination with traditional bomb material, something called a "dirty bomb". This could cause a radioactive explosion, the consequences of which depend on the size of the bomb.
According to the newspaper The Sun, every effort is being made to trace who was involved in transporting the uranium. The newspaper quotes researcher Richard Smith as reporting that no ties to terrorist groups have yet been found.