Space Company Virgin Galactic Doubles Price Tag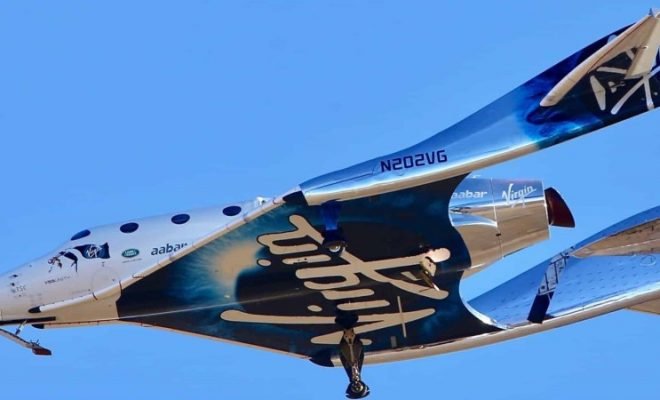 Virgin Galactic, the space company of billionaire Richard Branson, again sells tickets for a space trip. The prices start at 450,000 dollars. The new price tag is twice what the 600 or so people who previously bought a ticket paid. At that time, the price was still between 200,000 and 250,000 dollars.
There are already people on a waiting list who also want to go into space, as founder Branson recently did. On July 11, he defeated rival and founder of online store Amazon Jeff Bezos. However, he didn't go into space until nine days later with a flight from his own company, Blue Origin.
Virgin Galactic's next test flight to space is scheduled for September. Members of the Italian Air Force will also fly along. Another test flight follows this before the first commercial flights take off. That won't be until the third quarter of 2022, Virgin Galactic chief executive Michael Colglazier said. People who want to participate can book a solo ticket but also book the entire spacecraft. From September 1, people can also register for two spots that will be given away.
It also seems that four people can now join, as opposed to the previously communicated number of six people. This is because only four people went on the most recent flight of the VSS Unity rocket plane. That was the fourth manned test mission outside Earth's atmosphere. It was the first flight that was fully booked. In addition to Branson, two pilots and three mission specialists also flew into space.
The Unity was launched at an altitude of more than 15 kilometres from a carrier aircraft. The rocket then flew under its own power into space, where the crew was weightless for a few minutes before the descent to Earth.