Ryanair Expects More European Travellers Due to Coronavirus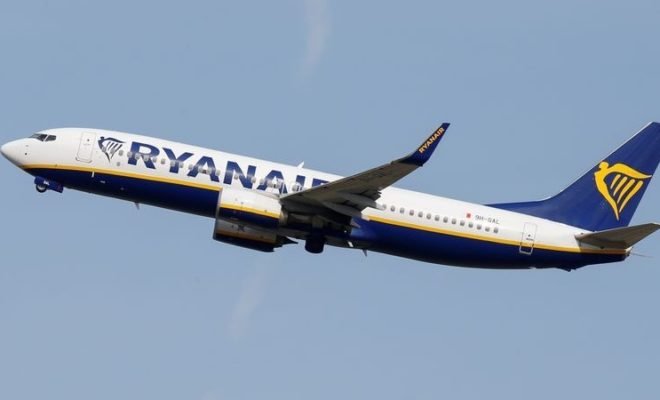 The airline Ryanair, which is mainly active in Europe, expects to be able to transport more travellers to European destinations as a result of the outbreak of the new coronavirus in China.
Because of the virus, which has now surfaced in several Asian countries, many Europeans are inclined to stay closer to home instead of travelling to distant holiday countries such as Thailand.
The Irish budget pilot expects that people will respond in a similar way to the outbreak of the SARS virus in 2003. The Irish company sees opportunities to bring in some of the travellers who are not going to Asia.
Since the outbreak of the Wuhan virus, around 15,000 people have been infected in 24 countries. A total of 361 people died from the disease.
In the past quarter, Ryanair carried more passengers and also earned more on those travellers. However, the Irish price fighter also suffers from the problems with the Boeing 737 MAX, which has been kept on the ground for a long time. Because the delivery of the ordered devices of that type is likely to take place later, some targets are being postponed. Ryanair also takes a longer time for a share buyback program.
The number of travellers in the third quarter of the broken financial year increased by 6 percent to 35.9 million and partly due to this, the aircraft of the Irish company were somewhat fuller than a year earlier.
Turnover increased by more than a fifth to 1.9 billion euros. That yielded a profit of 88 million euros. In 2018, Ryanair recorded another loss in the third quarter.
The delayed delivery of the 737 MAX is the reason that Ryanair can only realize cost savings in the following financial year. As a result of that delay, Ryanair is also setting its target of carrying 200 million passengers a year with a one to two-year delay.