The 4 Best UK Tours to Embark On This Autumn 2022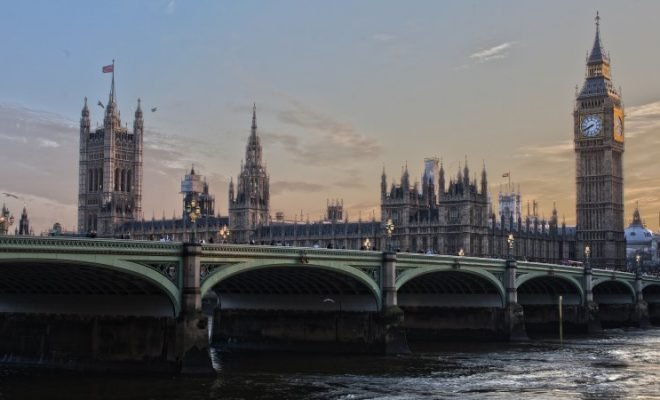 Visits to the UK are on the rise. According to the Centre for Cities, inbound and domestic travel to the country is now recovering faster than expected and will return to 2019 levels by the end of this summer.

This might be because there are so many wonderful places to visit just here — even in autumn! Many of the locations we are going to discuss today might even be destinations that you haven't had the chance to explore yet.

So, if you're looking for a comprehensive, guided, yet classy way to discover what our country has to offer, travel tours can help. We've compiled a list of the best ones you can embark on in autumn.

Sweat it out: cycling in Norfolk
This East Anglian County is home to some of the finest beaches in the UK. Away from the sand, its low-lying landscapes also boast a variety of natural, historic, and cultural sights that are perfect to explore on a bicycle. Providers like UK Cycle Holidays offer cycle tours that last for up to 5 days — and you can visit popular on- and off-road destinations like the Queen's Sandringham Estate, the Titchwell Marsh coastal reserve, and the historic Georgian town Holt.

Being at one with nature: trekking in the Lake District
To get away from the hustle and bustle of city life, look no further than England's largest national park. The forested fells, deep valleys, and even deeper lakes make Lakeland a must-see destination for any traveller who loves to hike, trek, or walk and take in some fresh, crisp air. If you want to go alone, there are many self-guided walking tours you can join as well. Simply follow the path set for you — and truly be at one with the natural wonders of The Lakes.

Navigate the north: cultural sightseeing in the Scottish Highlands
Have you ever wanted to visit all the major pop culture destinations in Scotland in one fell swoop? Many tours now allow you to do so. You can start in Edinburgh and visit Doune Castle, a famous medieval landmark and filming location for Game of Thrones. From here, move on to Fort William and travel on the iconic Jacobite Steam Train — aka. The Hogwarts Express — from the Harry Potter films. Top it all off with a trip to Inverness and do your own scouting for Nessie at Loch Ness.
Sail the seas: explore the UK and Ireland's coast

For a near-limitless exploration of the UK, consider a sea voyage: all you need to do is sit back and watch the beauty of the country's coastlines pass you by. Explora Journeys explains that you can start as far south as Southampton and move north towards Newcastle, the historic Hadrian's Wall, and Edinburgh. From here, you can swing by the Isle of Lewis, drop down to Greencastle in Northern Ireland, and finish up in Liverpool to have the ultimate sea trip around the UK.


There are many ways to explore beautiful and even exciting locations in the UK, and hopefully, some of the tours on this list are worthy candidates for your next holiday! For more news on everything from travel and business to sports and technology, check us out here on The English News.