Djokovic: Mentally My Toughest Game Ever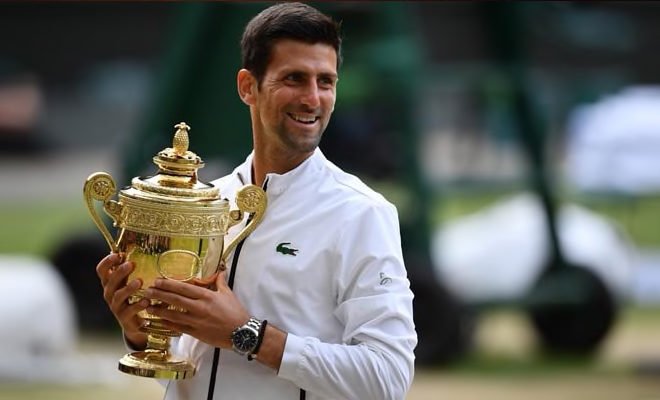 Djokovic: Mentally my Toughest game Ever. Novak Djokovic had to go very deep to get rid of Roger Federer in the Wimbledon final.
After five hours of battle, the world's number 1 had his fifth Wimbledon title in 7-6 (5) 1-6 7-6 (4) 4-6 13-12 (3).
"It was perhaps the toughest game I've ever played mentally," said Djokovic.
"Physically, the final of the Australian Open (2012) against Nadal at six o'clock was the toughest,
 but it was mentally different. This match had everything.
It could easily have fallen in its direction.
But at the most important moments, in the three tiebreaks, I was able to show my best tennis.
I had already predicted this scenario and visualised what would happen. "
At the Center Court, the public was clearly in the hand of Federer,
 who, according to Djokovic, therefore had a mental advantage.
"At times, I try to ignore it, which is quite difficult.
If the audience shouts 'Roger', I pretend to hear 'Novak'.
It sounds pathetic, but it is," said the Serbian.
"Hopefully I will get the same encouragement in five years."