Thirteen Charged After New Zealand's Deadly Volcanic Eruption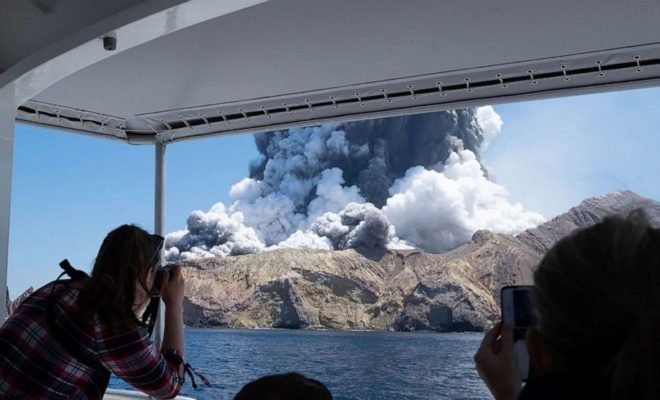 The New Zealand Labor Inspectorate has charged ten organizations and three individuals as a result of last year's deadly volcanic eruption on White Island.
22 people died in December 2019, and dozens suffered severe burns.
White Island, also called Whakaari, is a volcano off the north coast of the North Island and popular with tourists.
The labour inspectorate investigated, among other things, why group trips to the active volcano still continued at the time, while three weeks earlier, the warning level for a possible eruption had been raised.
The investigation has resulted in thirteen charges, which may be in court from mid-December. Names have not been disclosed. According to Phil Parkes, head of the labour inspectorate, the volcanic eruption was "unexpected", but not "unforeseeable".
The labour inspectorate can only prosecute organizations and individuals for violations of health and safety regulations. The organizations – presumably companies – can be fined up to 1.5 million New Zealand dollars.
Another investigation has also been launched into the volcanic eruption, looking at possible criminal prosecution.
During the eruption, 47 people, many of them Australians, were on the island. Many of them were tourists from the cruise ship Ovation of the Seas, which was docked nearby. There have been no tourists on White Island since the disaster.