Elton John Stands Up For Prince Harry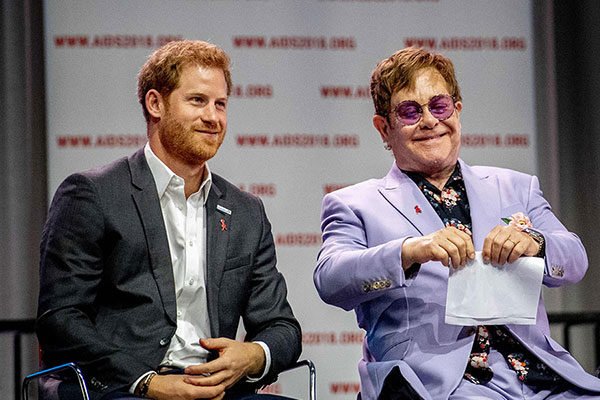 Elton John Stands up for Prince Harry. Elton John has reacted furiously to the relentless reports in the British press about the flying behaviour of Prince Harry and his wife, Meghan.
On social media, the singer calls on journalists to leave the two alone.
The duke and duchess of Sussex, under fire for days because they travel back and forth with private aircraft.
In various media, they were portrayed as hypocrites because on the one hand,
 and they argue for measures to protect the climate and the environment while taking the plane.
Monday was the time again, when the British tabloids learned that Harry and Meghan had visited Elton John in Nice, and again with their flight.
"I feel terrible because of the distorted and hateful media coverage,"
 Elton writes in a series of messages on Twitter.
"Prince Harry's mother, Princess Diana, was one of my dearest friends.
I feel obliged to protect Harry and his family from the press,
 which contributed to the premature death of Diana."
Elton says that Harry and Meghan had come over to his invitation.
"After a hectic year of hard work and dedication to charities,
 David and I wanted to offer the young family a private vacation in the safety and tranquillity of our home.
To protect them, we offered them a private flight."
The singer was aware of the work that Harry was doing for the climate and made sure that the flight was CO2 neutral.
"I deeply respect what Harry and Meghan do for charity,
 and I call on the press to stop their daily attacks and untruths."
Also, reported that Harry and Meghan stayed with Elton from Wednesday to Saturday with their son Archie.
It was their fourth trip on a private plane in eleven days. Previously they flew to Ibiza together.