Eleven Civilians Burned Alive by Myanmar Junta: War Crimes of the Highest Order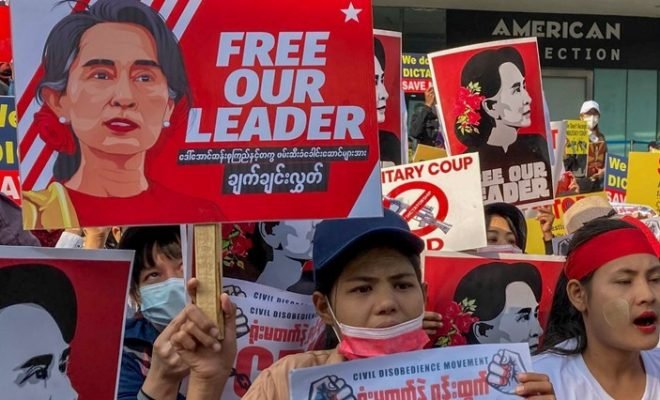 In Myanmar, soldiers from the military junta stormed a village and burned 11 people alive. Among the victims are also five young people, eyewitnesses report. Photos of the burned bodies, hands tied behind their backs, were posted on social media.
A spokesman for the National Unity Government (NUG), the government of national unity founded by former dissident MPs from Aung San Suu Kyi's party, said 100 military personnel were involved in the storming of Don Taw village on Tuesday morning. The youngest victim is said to be fourteen years old, the oldest forty. "These acts are war crimes of the highest order. They are simply acts of terrorism," it said in a statement.
"My brother was a student and only 22 years old," a man from the village in the northwest of the country told DPA. "When the soldiers came, he tried to escape, but they caught him and killed him."
Myanmar has been plunged into chaos since the February 1 military putsch. The regime is using bloody repression against opponents, and the press is being muzzled by the junta, which is restricting internet access and cancelling media licenses.
According to estimates by AAPP, an organization that champions political prisoners, about 10,000 people have already been imprisoned for resisting the junta. At least 1,300 people have been killed.