Bouterse Lawsuit Delayed Due to Corona Infections in Suriname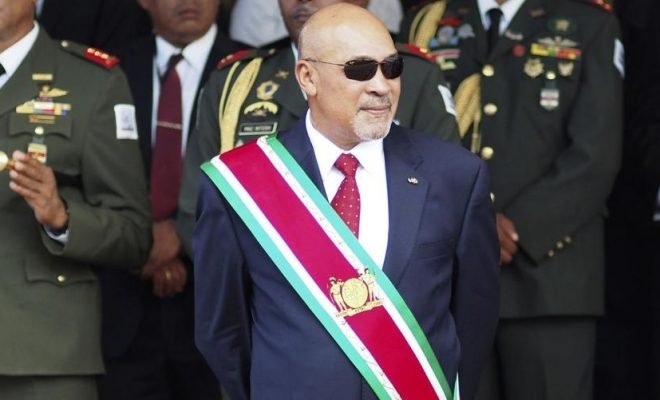 Due to the continuing increase in the number of corona infections in Suriname, all lawsuits have been halted for the time being.
This also applies to Monday's session where the court-martial would continue with handling the resistance case of ex-president and ex-army leader Desi Bouterse, the court-martial announced on Thursday.
At the now cancelled session, the Public Prosecution Service and Bouterse's lawyer would have their say. It is not yet known when the case will come back on the scene.
Bouterse is on trial for his part in the December murders of 1982. He was sentenced to 20 years in prison in November 2019. Because he never joined that trial, he was convicted in absentia. He then filed a protest, forcing the court-martial to reexamine his case. At the last session, Bouterse raised his right to remain silent and waived the right to call witnesses.
The number of corona infections in Suriname is still increasing every day, with 225 new cases on Wednesday. The number of deaths as a result of the virus has also risen sharply. The number of deaths in May stands at 64, out of a total of 268 since the start of the epidemic, official figures show.