Japanese Prime Minister Suga Under Fire for End-of-Year Dinners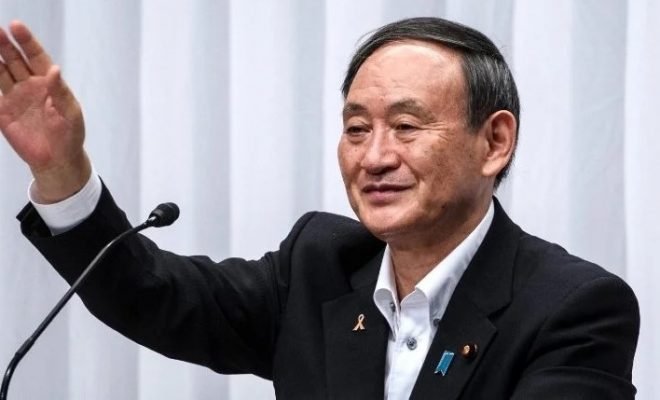 Japanese Prime Minister Yoshihide Suga has been criticized for attending several end-of-year dinners while calling on the Japanese to avoid such celebrations due to the corona epidemic.
Japan, like many other countries, is currently dealing with record numbers of corona infections.
Despite his own public warnings about large group dinners, Suga still let several scheduled meetings go ahead this week. In doing so, he has drawn criticism from social media users and politicians, including coalition partners.
Economic Affairs Minister Yasutoshi Nikimura, who also deals with the corona measures, defended Suga's meetings and said in parliament on Wednesday that there are no hard rules about group dinners.
The night before, a government spokesman said Suga had taken the necessary precautions for the meetings. "It is important to make individual decisions based on a balance between the intent of a group dinner and contamination prevention measures," the spokesman said.
On Monday night, Suga went with six others, including some of his party's top officials, to an upscale steak restaurant in Tokyo. All seven have passed the age of 70. One of them, a 76-year-old actor, said after the dinner that it had been a "New Year's Eve party" and that the company had talked about baseball.
According to Suga's party secretary-general, who was also there, those present took off their masks to eat, but everyone else was cautious.
On Tuesday, Suga went to another steakhouse in the capital, this time with a director from the committee organizing the Tokyo Olympics and two television network bosses.