Armenia and Azerbaijan Want Peace Treaty on Nagorno-Karabakh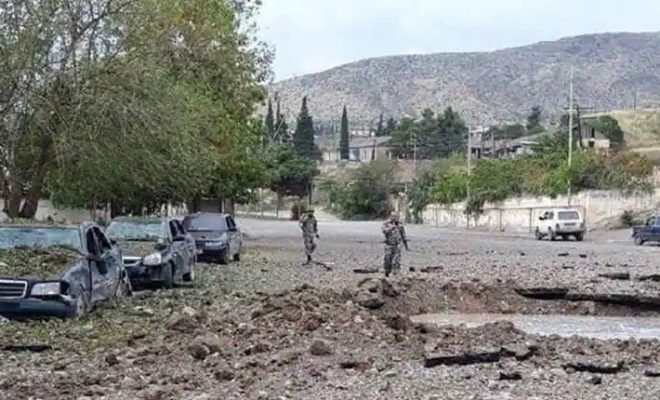 The leaders of Armenia and Azerbaijan agreed on Sunday at a meeting in Brussels to advance talks on a peace treaty for Nagorno-Karabakh. The region was the scene of war in 2020.
Armenian Prime Minister Nikol Pashinian and Azerbaijani President Ilham Aliyev have held a "candid and productive" conversation mediated by the European Union. So said Charles Michel, the President of the European Council. "Leaders have agreed to advance talks on the future peace treaty," Michel said in a statement.
Talks will begin "in the coming weeks," he said. A meeting of the border commissions will also take place in the coming days, which will address the issues of border demarcation and "how best to ensure a stable situation".
The border dispute between Azerbaijan and Armenia has dragged on since the collapse of the Soviet Union in 1991. It concerns the enclave of Nagorno-Karabakh, a region in Azerbaijan that is predominantly populated by Armenians. With the collapse of the Soviet Union, the area split from Azerbaijan. That led to the first war in the 1990s, in which 30,000 people died and hundreds of thousands fled.
In the fall of 2020, the two countries again fought for control of the enclave for six weeks. More than 6,500 people were killed. Occasionally, the conflict revives with violence in the border region.