That's A Dangerous Trend, Don't Play With Fire: Xi Jinping and Joe Biden Hold First Virtual Summit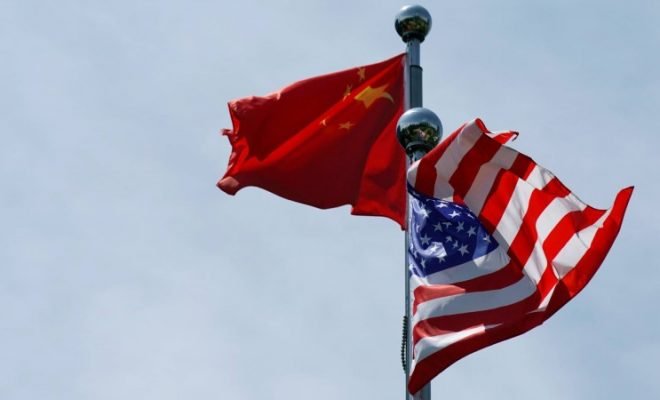 US President Joe Biden and his Chinese counterpart Xi Jinping held a virtual summit on Tuesday. It is their first video meeting since Biden took office. However, they did not shy away from a difficult subject.
Xi greeted a broadly smiling Biden with "Lao peng you," meaning "old friend." In China, the expression indicates affection and shows a level of familiarity and trust. According to the US news agency Reuters, it refers to the shared history of both politicians. It started in August 2011, when the two had long talks, and both were still vice presidents of their countries.
The greeting can be called remarkable. In June, the US president defined his relationship with his Chinese counterpart as follows: "We know each other well, but we are not old friends." Instead, he described their relationship as "purely business".
Nevertheless, Biden promised to be candid in his talk with Xi. During the video call, both presidents emphasized their responsibility to the rest of the world to avoid conflict. "It seems to me our responsibility as leaders of China and the United States to ensure that our competition between our countries does not turn into conflict, intentional or unintentional," Biden said. The American president believes that "all countries should abide by the same rules of the game". "Just simple, uncomplicated competition."
"China and the US should respect each other," Xi said similarly through his interpreter. He called for cooperation and "better communication".
A small group of reporters oversaw the first part of the conversation. After that, the heads of state and some top employees started a private conversation that was expected to last several hours.
It discussed, among other things, the Taiwanese independence that the US is striving for. China is not in favour of that. "Taiwan authorities have repeatedly tried to invoke the US for independence, and some in the US are trying to use Taiwan to control China," Xi said. "That's a hazardous trend, and it's playing with fire." On the other hand, Biden warned China that the US is "strongly opposed" to any attempt to "unilaterally change the status quo or undermine peace and stability in Taiwan," according to a statement released by the White House.
China considers Taiwan one of its provinces, even though it does not control the island of 23 million people. In recent weeks, there has been increasing dispute between Beijing and Washington over the fate of Taiwan, which has a democratic system with its own currency and military. However, the area has not formally declared its independence and remains officially part of the Republic of China. The communist government in Beijing has already threatened violence if Taiwan declares independence.
During the virtual summit, Biden also expressed concern about Chinese practices in Xingjian, Tibet and Hong Kong and about human rights in general. He also criticized China's "unfair" trade and economic practices.
According to the Chinese state broadcaster CCTV, the presidents had a "complete and in-depth discussion and exchange of views on strategic, comprehensive and fundamental issues". Relations between the two superpowers came under severe strain during the term of Biden's predecessor Donald Trump, who launched a trade war and blamed China for the coronavirus pandemic. Instead, Biden puts more emphasis on the rivalry between democracy and the Chinese autocratic system.
President Biden prefers to meet office colleagues in person and not virtually, but for Xi Jinping, he makes an exception. That has everything to do with the corona pandemic. Since it broke out in China, Xi has not left his country. Even now, his entourage indicated that an international trip was not an option. The initial plan to meet on neutral ground, as always happens at meetings between world leaders from countries with troubled relations, therefore went straight into the dustbin.