Major Side-Effects Of Turmeric That You All Must Know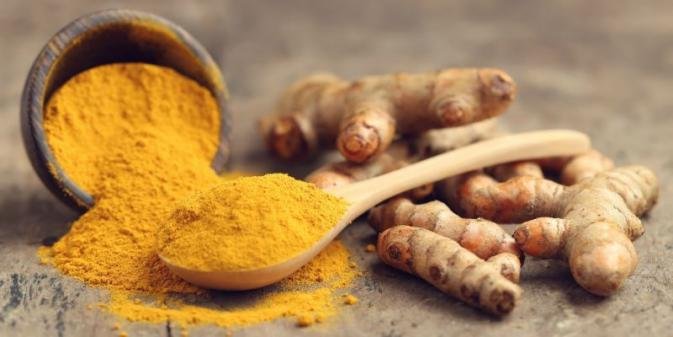 Turmeric is always considered as an essential ingredient in your kitchen. Studies have also concluded that turmeric is highly beneficial for your body as well as the brain. Its popular use is witnessed in the form of face pack that is made with the blend of turmeric powder, lemon juice, and sandalwood. But do you know that along with numerous benefits of turmeric there are many of its side effects that can harm your body?
Below are turmeric side effects that you should know before adding it to your daily diet.
Upset Stomach:
Adding reasonable count of turmeric in your diet is a healthy format, but if you add an excess amount of it in your diet, it may lead to different issues related to your stomach. Excessive intake of it will lead to upset stomach along with nausea. Many people even encounter excessive sweating in their body due to excessive intake of turmeric. The upset stomach is always a tough affair to handle as natural ingredients cause it.
Kidney Stones:
The study has recently revealed that adding excesses amount of turmeric in your food items leads to changes in oxalate metabolism. These changes lead to kidney stones that most of us avoid in their initial stage. If you encounter kidney stones in a medical report, you are prescribed to take care of the turmeric supplement that you are using on a regular basis. There are many natural remedies to deal with kidney stones, but the amount of turmeric in your daily diet must also be observed thoroughly.
Bleeding:
As a health remedy for blood clotting, many people are totally unaware of the fact that intake of excessive turmeric can cause bleeding that is highly dangerous for your body. Many people are running anticoagulants or antiplatelet medications. For such people, it's better to avoid the use of turmeric in making daily dishes. Generally, turmeric causes excess bleeding to those who are susceptible. So, if you find it hard to pause your bleeding, it's better to get proper assistance from a professional doctor.
During Pregnancy:
The doctor always suggests avoiding turmeric when you are pregnant. The reason behind is that during pregnancy, the intake of turmeric may lead to uterus stimulation that plays a vital role in menstrual period. So, because of this, We recommends omitting turmeric from your daily diet plan. Doctors even suggest avoiding turmeric during the breastfeeding tenure. High care is always required during pregnancy, and hence the daily diet must be wisely planned for the lady. To keep yourself out of any turmeric based risk, it's better to look for professional doctors and get proper assistance.
So, if you have never noticed the amount of turmeric in your daily diet, it's time to heed upon it. Taking excessive amount may be degrading your health and affecting your body adversely. It's time to plan a healthy diet with the right proportion of turmeric along with other natural ingredients in order to avoid health hazards.