Zelensky Compares Mariupol Siege to Leningrad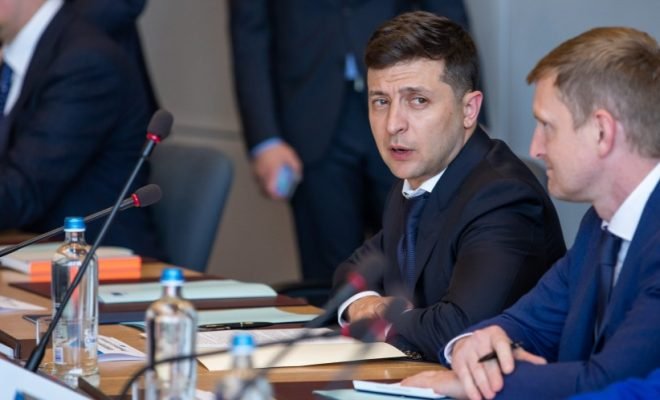 Ukrainian President Volodimir Zelensky has addressed the Russian people in his daily speech. "How does the siege of Mariupol differ from Leningrad?" Zelensky asked, referring to the city now known as Saint Petersburg, which Nazi Germany blocked for years during World War II.
He also called Russia "a terrorist state".
Zelensky's comments came in his usual video message on the night from Wednesday to Thursday, hours after a Russian bombing reportedly hit a theatre in Mariupol that also sheltered children. "The building has been destroyed, the death toll still unknown," the Ukrainian president said.
Zelensky called for tougher sanctions against Russia, which "is still able to maintain the military machine". He also asked world leaders to "officially recognize that Russia is a terrorist state". On Wednesday, Zelensky spoke before the US Congress, after which US President Joe Biden called his Russian counterpart Vladimir Putin "a war criminal".
Evacuations of civilians from Mariupol were difficult on Wednesday, Zelensky said because Russian troops did not adhere to a ceasefire. Still, more than 6,000 residents are said to have managed to leave the besieged city, including 2,000 children.
Zelensky stressed that the Russian army is suffering heavy losses in Ukraine. He called on young Russian soldiers "who unexpectedly ended up in this war" to lay down their arms and thus have a chance to survive. "Anything is better than dying on the battlefield," he said.