Record Numbers of New Infections and Hospital Admissions in the UA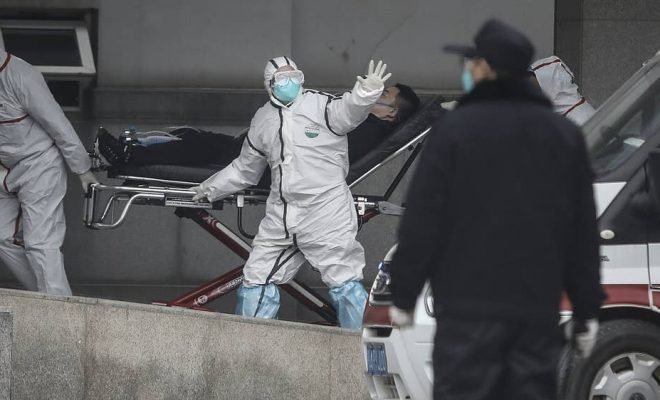 Things are further going in the wrong direction with the corona epidemic in the United States, where both a record number of new infections have been identified in the past 24 hours and a record number of corona patients in hospitals on Tuesday.
Anthony Fauci, the leading US immunologist and authority on the coronavirus, warns of a further worsening situation.
The United States, where several grim corona records have been killed in recent weeks, registered another 201,961 new cases of the highly contagious lung virus in the past 24 hours, it was announced Tuesday evening (local time).
Of all countries, the US has been hit hardest by the corona pandemic. According to data from Johns Hopkins University, more than 10.2 million people have been infected in the US, and the coronavirus has already killed nearly 240,000 people.
The New York Times also reported on Tuesday that there are also currently a record number of 61,964 people with Covid-19 in US hospitals. This equals the previous record of admitted patients of April 15. Then there were 59,940. In July it also went in that direction, but the total number of hospital admissions did not exceed 59,718.
Dr Anthony Fauci, the leading infectious disease expert to advise the US government, warned that the epidemic in the US could get "much worse" if Americans don't all follow regulations.
Fauci told CNN that the country should step up its efforts on public health measures, including wearing face masks and keeping its distance. While Fauci called the news of positive Pfizer vaccine test results "very encouraging," he stressed that the news is no excuse for not keeping his distance.
The increase in the number of new infections is mainly taking place in Minnesota, Illinois and other northern states. New York Mayor Bill de Blasio warned residents of his city that the second wave of infections in the metropolis is "dangerously close".
Health experts are concerned that the virus is spreading faster because the colder weather means people spend more time indoors, where the virus may be easier to catch than outdoors.