What Insurance Does A Limited Company Need?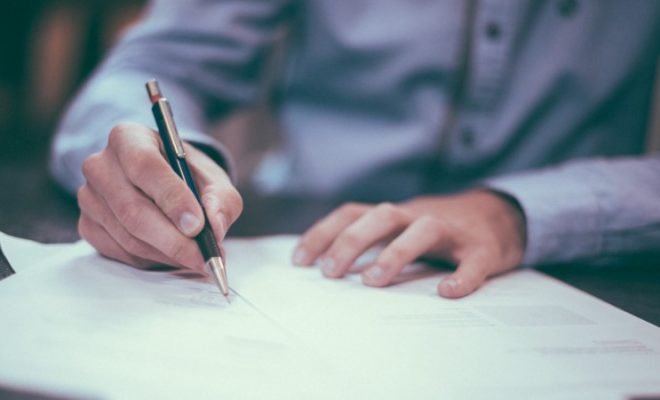 The type of insurance a limited company needs depends on the line of work they do, the risks it entails, the makeup of the company, and where it bases its operations. Several insurance products should be considered. No matter how diligent a company may be, accidents can always happen. With all the services below, it is worth noting that even if a business has done nothing wrong, it will still need to find the money for legal costs to defend against a claim, and insurance provides a reassuring safety net. A short breakdown of each type of limited company insurance is listed below.
Employers' liability insurance: If a business employs anyone, they are required by law to hold employers' liability insurance. This protects against any claims of illness or injury from a member of staff. Should they blame the business for their ill health and make a compensation claim, this insurance will pay the legal expenses in defending against the claim, plus any compensation awarded.
Public/product liability insurance: Any business that deals with members of the public should consider public liability insurance which, similar to employers' liability insurance, protects against injury, but that of third parties. It also protects against damage to their property. It is especially important if the business is customer-facing or operates in public. Product liability insurance defends against injury or property damage if a product sold by the business is at fault.
Professional indemnity insurance: If the business sells its trade or expertise, professional indemnity insurance offers peace of mind against claims the service given cost the claimant money. This could be due to poor advice, negligence, or faulty workmanship. It covers the legal and compensation costs related to a claim.
Commercial property insurance: If a business owns the property it works from, commercial property insurance covers physical damage to the property itself, much like buildings insurance, as well as contents if required. Renters of business premises will look to commercial property insurance for contents insurance. The landlord's building insurance will cover damage to the building. Stock can also be covered under this product, although sometimes it is an add-on.
Cyber insurance: Essential protection against hacks, computer outages, lost data, business interruption, and restoration of services. Cyber insurance connects businesses with computer and legal experts to get it back up and running as quickly as possible. It can be both first party and third party, meaning compensation claims from clients alleging they lost money as a result of a cyber incident are covered.
Tax investigation and legal expenses cover: If a business needs any legal assistance, this insurance pays for the cost. It can include employment disputes, debt recovery, contract disputes, tax investigations, and more.
Directors and officers insurance: A limited company will inevitably have directors, and this insurance protects them from claims of negligence from shareholders, investors, employees, and regulators. It is purchased by the company on behalf of its directors to reimburse them for losses incurred for claimed wrongdoing in their role, even if they are found to be culpable (although there are some exceptions). It covers access to legal advice and representation, and damages.
Business interruption cover: If trading is halted for an unexpected reason, for example, a flood or fire, business interruption cover meets the value of lost income and/or provides funds to keep the company operating. A business can claim against a reduction in turnover or increased working costs (e.g., moving to a temporary location). It is a popular type of business insurance, but providers can highly contest claims.
Limited company public liability insurance
Public liability insurance is essential for limited companies that deal with the public in some form. It offers legal and financial protection against compensation claims from third parties if they are injured or have property damaged and allege the policyholder is to blame.
While this is not a complete list, limited companies advised to take out public liability insurance include:
Those who have customers or other public members visiting the place of business, for example, shops, restaurants, pubs, hair and beauty salons.
Businesses work in people's homes, such as electricians, gardeners, plumbers, builders, or other tradesmen.
Companies that operate in public, such as construction workers, dog walkers, sports instructors, scaffolders.
A third party could be a customer, supplier, vendor, landlord, cleaner, or simply a passer-by.
Public liability insurance is one of the most popular types of business insurance, simply because a business cannot control what other people may do, no matter how conscientious they are. Plus, legal fees and compensation can easily run into tens of thousands of pounds. There were more than 72,000 public liability claims made in the UK in 2019/20, according to the Government's Compensation Recovery Unit. And there was £6.641 million paid out in compensation, according to the figures.
Cover for £1 million, £2 million, and £5 million are the usual limits sold. There is no legal requirement for public liability insurance (except for horse riding businesses), but some industry bodies require a certain minimum amount of coverage. The Electrical Contractors' Association (ECA) and the Association of Plumbing and Heating Contractors Limited (APHC) both require its members to hold £2 million covers.
Limited company professional indemnity insurance
Professional indemnity insurance protects limited companies that sell their expertise, advice or trade. It covers the legal and compensation costs paid if a client claims the business's advice or service made them lose money. This could be due to negligence, but also human error.
Businesses that need to consider professional indemnity insurance are those that:
Handle sensitive data.
Give expert advice.
Have access to private client information or a client's computer system.
Carry out a trade with a design element that is open to scrutiny (e.g., They could be accused of not following or interpreting the brief correctly).
Are members of an industry body that require professional indemnity insurance is taken out.
Are exposed to professional negligence claims (e.g., making a mistake that could cost a client money, giving incorrect advice, or failing to deliver what was promised).
Industries where professional indemnity insurance is advised:
Financial advisors
Insurance brokers
IT specialists
Healthcare professionals
Architects
Accountants
Solicitors
Planning and surveyors
Engineers
Risk management
Consultants
Design and construction
Interior designers
Coaching, training, and education
Several other industries give professional advice and consider the premium, including PR agencies, advertising agencies, marketing agencies, business analysts, freelancers, event manager, mortgage brokers, recruiters, security consultants, software developers, tradesmen, and writers.
Examples of incidents that put a business at risk of a claim are:
Accidental copyright breach.
Defamation.
Computer virus.
Loss of documents.
Dishonesty of employees, such as sharing confidential or commercially sensitive information.
Acts or omissions from subcontractors.
However, not all policies offer the same cover. For example, not all PI policies cover computer viruses.
Employers' liability for limited companies
Employers' liability insurance is a legal requirement for all limited companies with staff members, whether they are on contract or temporary casuals.
It protects against illness and injury claims made by employees past and present who blame the business for their ailment. It also protects against claims from family members if the employee died as a result of their job.
About 1.6 million people suffered a work-related illness in Great Britain in 2019/20, according to the Health and Safety Executive. According to the HSE's Labour Force Survey, almost 700,000 working people sustain an injury at work each year. And £16.2 billion was the estimated cost of injuries and ill-health from working conditions.
Employers' liability insurance covers compensation payments to current and former employees if they are injured at work or become ill due to working for the business, plus the legal fees associated with defending against the claim.