Should A Salon Have Insurance?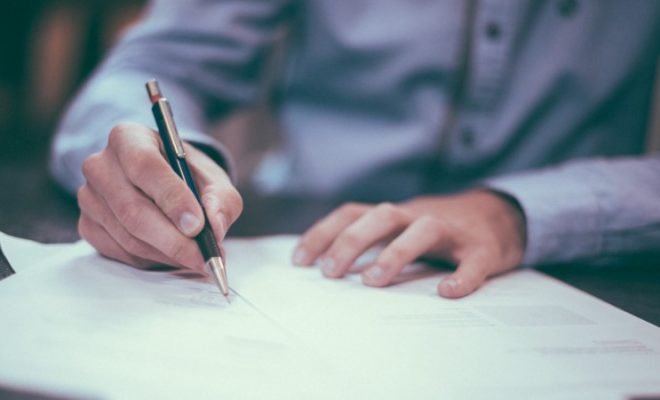 Yes, a salon should have insurance to protect the business, its employees and its customers. While only one type of insurance will be required by law (employers' liability insurance), there are many other types of cover that are mission-critical.
Accidents are not always easy to predict, even with the most stringent health and safety measures. All work environments differ, but there is the potential for the likes of trips, slips, burns, chemical exposure, and scissor cuts within a hair salon. For this reason, a range of business insurance coverages should be put in place for any salon. (Read more about salon insurance and get quotes for cover here.)
Public Liability Insurance
Since salons work with the public, it's really important to have public liability insurance to protect against accidental injury or property claims due to damage that occurs while on the premises. However, it doesn't cover injury or property claims that are directly related to the work being performed by a business. For example, public liability can cover someone accidentally slipping on a wet floor. Still, it wouldn't cover a stylist burning a client with a curling want (see treatment liability below for that).
As the name suggests, the public doesn't just refer to clients but anyone else who may enter the salon, such as the client's family, tradespeople, stylists who come in for a job interview etc.
A point to note about public liability insurance is that it is not designed to cover against unsatisfactory service specifically due to the treatments carried out. Instead, public liability insurance is designed to cover against accidents in the salon or damage to client's belongings.
Common examples of injuries sustained within a hair salon are trips on cables or slips near shampooing stations. Though, the exact extent of accidents or property damage that may occur is far-reaching.
Treatment Liability Insurance
For salons providing treatments such as hair colouring, cutting, blow-dries and permanent straightening, not to mention skin care, treatment liability insurance is critical. The reality is that even an experienced hairdresser or facialist can have a treatment that causes injury to a client or damage to their property.
Treatment liability insurance is designed to protect against such claims, for example, a burn from a curling wand to hair colour getting in a client's eye, causing permanent damage to their eyesight.
Although not compulsory by law, treatment liability insurance is highly recommended since hairdressing products, tools, and techniques are becoming ever more sophisticated. As an example, modern hair straighteners are far hotter and more powerful than the early models brought to the market, increasing the potential for burns.
One way salon owners can protect themselves from insurance claims relating to treatments is to ensure all staff are fully qualified in the treatments they give. However, as junior stylists and apprentices often learn on the job, this opens up the potential for such accidents or property damage to occur.
Employers' Liability Insurance
Employers' liability insurance is a legal requirement for all employers in the UK. It is a type of business insurance meant to protect employees in case they become ill or injured due to work. Employers' liability insurance covers any claims and legal costs as part of the policy.
Anyone looking to open a hair salon will need to arrange employers' liability insurance before opening, as business owners can be fined up to £2,500 for each day they have traded without this type of insurance policy in place.
Product Liability Insurance
If a salon sells products to customers, as most do, then they should also consider product liability insurance, which can cover both bodily injury or property damage due to products made or sold by a business.
Any products or tools sold by a salon that is found to be defective may result in an insurance claim by the purchaser. Claims can be made if the product causes an injury or reaction, for example, or if the product damage the client's property.
In many cases, product liability insurance is sold as part of a salon-specific insurance plan, wrapped up with public liability insurance. Confirm this when buying the policy, as it may differ from one insurer to the next.
Additional Insurance
Salon owners also need to consider other insurance coverages that can protect the assets of the business and protect against any events that may impact the salon's ability to trade. For example, if the salon owner is injured and cannot work, a fire burns down the salon or if the salon suffers an expensive loss of stock as a result of a break-in.
Some of the most applicable insurance types include contents insurance, buildings insurance, stock insurance, personal accident insurance and business interruption insurance. There are plenty of other insurance types that may also apply to a hair salon environment, which is why careful research is required.
Sources: