What Does Professional Indemnity Mean?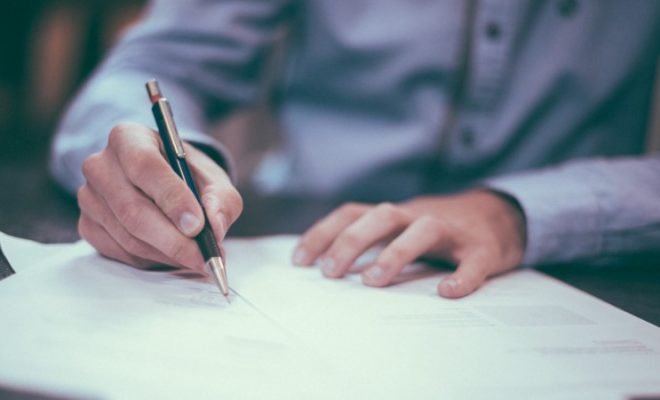 Professional indemnity refers to the liability that a professional can face if they give poor or negligent advice, service or designs to a client. According to NimbleFins, professional indemnity insurance can protect against claims of 'professional negligence' from customers who are unhappy with the service, advice or designs they received from you, covering the costs of your legal defence and any compensation you're found liable to pay.
Mistakes can happen, even if you're exceptionally diligent, and when things do go wrong, it can be expensive for you and your business. If a court finds you liable for damages, you may be asked to refund your client for the work already completed and might even be required to cover the costs of having the work repaired or redone, so it's not hard to see the financial impact that could potentially have. This is where professional indemnity comes in.
Many professions should have professional indemnity insurance, but here are a few industries that almost certainly need a professional indemnity policy:
Accountants
Architects
Financial Advisors
Healthcare Specialists
Insurance Brokers
Solicitors
Surveyors
Engineers
Agencies (HR, PR, Design, Advertising)
If you're working as a full-time employee for a business, then you should be covered by their professional indemnity insurance, so you shouldn't need your own. If they don't hold a policy, it's worth asking what would happen if something did go wrong with a client and who would be held responsible.
Professional indemnity won't cover any defective workmanship, deliberate acts, bodily injuries (except in a medical malpractice claim), or any claims made by your own employees. For these, it's worth looking into product liability, public liability and employers' liability (keep in mind that insurers are highly unlikely to cover you for any damages inflicted deliberately, of course).
Annual costs vary – lower risk professions such as software development would likely pay somewhere around £115 per year. Compare that to architecture, where it's fair to say the cost of an error in a technical drawing or material choice can be considerably more expensive for your customers, and it shouldn't be surprising to see an average annual premium of over £1,350 annually – or many multiples of that.
Professional indemnity is one of the most important insurances to shop around for. Depending on their experience insuring into that market, an insurer's risk profile of self-employed workers or businesses in the industry can vary dramatically, leading to very vastly different pricing models between insurers. Make sure to shop around and compare providers on both price and coverage and read some reviews on the quality/efficiency of their claims handling process before coming to a decision.
The final question you might have is regarding just how much professional indemnity cover you should have. There's no simple answer to this – it depends on your business's size and the value of the work you usually complete. Many professional bodies have professional indemnity guides that it's well worth checking, so have a read through them if you need any advice on what amount of cover others in the market are opting for.
What does professional indemnity cover mean?
Professional indemnity cover refers to insurance designed to cover you or your business from claims of 'professional negligence by your clients. Professional indemnity insurance will protect you if your customer feels you've made an error in your work, provided them with substandard advice or services, or even if they're simply unhappy with the outcome of the project you've completed.
It's often used by companies who sell their service, knowledge or expertise to their customers as their product – perhaps an accountancy firm running annual audits for other businesses or an architecture firm specialising in bringing their customer's dream homes into reality. There are a wide variety of industries that fit the criteria for potentially benefitting from professional indemnity, from management consultants to graphic designers, so it's worth doing your research properly and seeing if others in the market hold a policy – if they do, you should probably consider it as well.
Professional indemnity insurance examples
Naturally, every professional indemnity case is going to be different, but here are a few examples of cases that a professional indemnity insurance policy would cover:
Half-way through a construction project, work has to be halted due to an error in the architect's original blueprint design. The end customer sues the architect for the cost of having the work restarted and the blueprints redrawn by another architecture business.
An interior designer recommends an expensive carpet to their customer, but it doesn't meet the required 'child and pet friendly' brief they were given. The customer sues the designer for the cost of having the carpet replaced.
A management consultant is hired to help improve the profitability of an e-commerce platform. They come up with a number of recommendations, which are implemented by the board. The plans lead to a decrease in profitability, so the business sued the consultant.
A freelance accountant makes a significant error on a business's bookkeeping records that result in the work needing to be redone. The business sues the accountant for the costs.
A kitchen designer is hired to draw up the plans for an elaborate and expensive kitchen. The materials they use are not suitable for the exceptionally warm climate the customer lives in, and after work is completed, a number of issues arise just months after completion. The homeowner sues the kitchen designer to have the kitchen redone correctly.