The Iranian Top Leader Ali Khamenei has Exceptionally Lead Friday Prayer in Tehran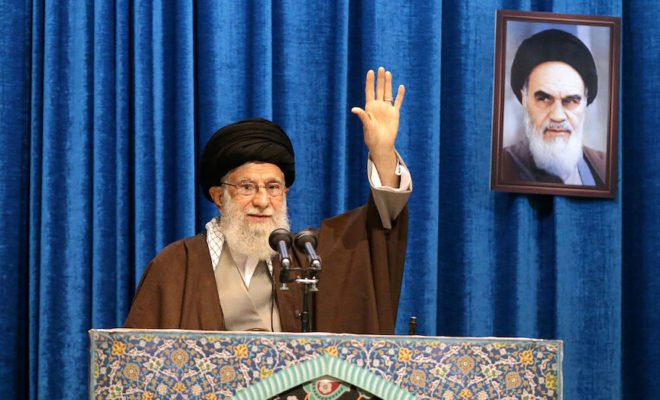 The Iranian top leader Ali Khamenei has exceptionally led Friday prayer in Tehran. He spoke sharply against US President Donald Trump, whom he called a "clown", but also against European countries.
It is the primary time in eight years that Khamenei personally led Friday prayer. In this way, he hopes to get rid of the unrest that has taken hold of Iran. The regime is under pressure after the downing of a passenger plane over a week ago, killing all 176 passengers.
Ali Khamenei only leads Friday prayer on exceptional occasions. The last time that happened was in 2012, following the 33rd anniversary of the Islamic revolution in Iran.
By addressing the country in person today, Khamenei hopes to ward off the turmoil that has gripped Iran since the US attack on Iranian General Qassem Soleiman, followed a few days later by the downing of a passenger plane, a blunder of the Iranian Revolutionary Guard.
Khamenei started his speech with a tribute to the killed Soleimani. "He was the most powerful and effective commander in the fight against IS," he said.
According to Khamenei, the fact that his funeral was attended so massively in various Iranian cities proves that the population supports the Islamic republic.