The Stock Exchange in Japan Started the New Trading Week with A Profit on Monday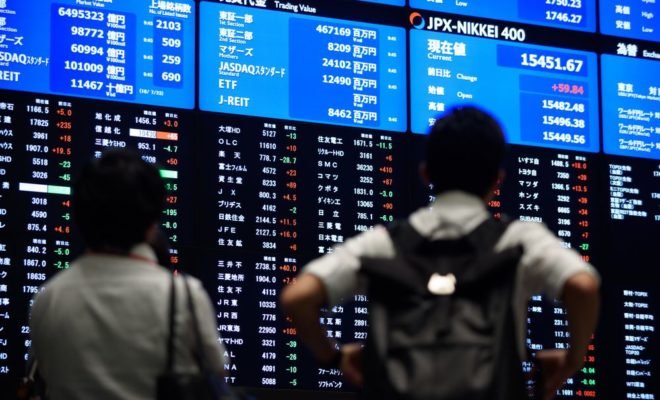 The stock exchange in Japan started the new trading week with a profit on Monday. Investors processed the new record positions on Wall Street and remained optimistic about the US-Chinese trade deal that was signed last week.
In China, the pharmaceutical companies and the makers of mouth masks were in high demand because of the fear of the coronavirus.
The main index in Tokyo, the Nikkei 225, eventually ended 0.2 percent higher at 24,083.51 points. The Japanese chip companies were among the most influential climbers due to optimism about a recovery in the sector.
Disco raised 2.8 percent and Taiyo Yuden rose 3.2 percent. Toshiba fell 3.7 percent. The Japanese technology group claims to review its past results after the discovery of potential accounting irregularities at a subsidiary.
In the meantime, the stock market indicator in Shanghai scored 0.4 percent in the plus. In China, another person has died from the effects of pneumonia caused by the new coronavirus. The number of deaths is therefore three.
Chinese medicine makers Jiangsu Sihuan Bioengineering and Shandong Lukang Pharmaceutical rose by the daily increase limit of 10 percent. Mask maker Shanghai Dragon also won around 10 percent.
The Hang Seng index in Hong Kong lost 0.7 percent. The Kospi in Seoul gained 0.6 percent. South Korean technology group Samsung won 1.8 percent after changes at the top of the company. In Sydney, the All Ordinaries index closed with a gain of 0.2 percent.