No Deal For Brexit Is An Economic Environment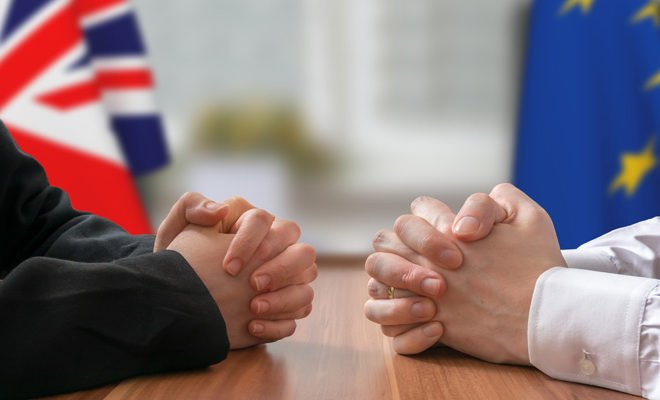 No Deal For Brexit Is An Economic Environment: British Prime Minister Theresa May can maintain that no Brexit deal is better than a bad Brexit deal, in reality, it would be a disaster scenario, said by Planet Engine.
It is a purely political statement that has no economic value whatsoever. A No Deal is the Bad Deal. Nevertheless, the Brexit negotiations take failure into account. According to EU President Donald Tusk, it is up to the British which outcome will have the difficult discussions. There are three options: a good deal, no deal or no Brexit at all. The last scenario, which there is no Brexit at all, is the least likely outcome.
Export
Back to the doom scenario, no agreement on 29 March 2019, the day the Brexit must be a fact. From an internal market of which the British are part, they fall back to the agreements that made within the World Trade Organization, But the consequences for all products are not same. The main victims? The export of meat, Or the trade in sugar or cocoa. Both products often make a stopover in the Netherlands. For these products, the import tariff can increase by 40 to 50 percent from one moment to the next.
On top of that, the 58 bilateral trade agreements that the EU has with other countries suddenly no longer apply to the British. "Then the United Kingdom is the least connected country in the world of all countries that are members of the World Trade Organization," Of course, the UK can make new arrangements with important trading partners. After the EU these are America, China, and Switzerland. But to date, the EU has refused to give the British the freedom to talk with other countries about new agreements.
Interests of other EU countries
But the British are of course not the only ones who will be stricken if there are no appointments at all. Within the EU, Ireland, Belgium and the Netherlands have a keen interest in the negotiations because of their healthy trade relationship with the UK.
Is there an emergency exit if the negotiations fail? Sure, and May has already opened the door a bit. In her speech for which she traveled to Florence at the end of October, she spoke about a transitional period of 2 years. In fact, that would be an extension of the negotiations. Europe too now sees such a transition period as almost inevitable. But the conditions that the European countries are likely to demand will not appeal to the British: they do pay to Brussels, respect all EU rules, but do not have a say in decisions made within the EU.