At Least 26 Dead in A Boating Accident in Bangladesh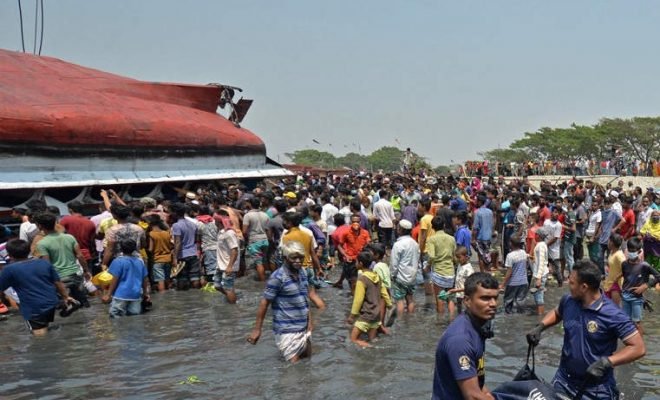 At least 26 people were killed in a boating accident in Bangladesh. A full speedboat collided with a cargo boat crossing the wide Padma River.
Five people on board have been injured, according to local police.
Nothing is yet known about the cause of the accident. The fast ferry rammed into the cargo ship and sank rapidly. It is not known precisely how many people were on board. The authorities fear that five people on board are still missing.
The boating accident happened near the construction site of what will become the most significant and longest bridge in the country, about 30 kilometres southwest of the capital Dhaka.
Work on this massive project is hampering the usual ferry services at this point on the river. Therefore, many people take smaller speed boats to cross the Padma. They can cross the current in 15 minutes, while the ordinary, safer ferries take up to two hours.
The low country with many wide rivers is more often the scene of ferry accidents.