Daughter of Mayor New York Arrested at Manhattan Demonstration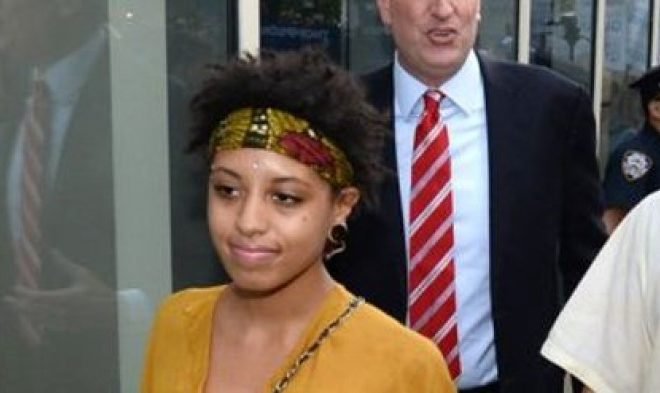 The daughter of Mayor Bill de Blasio of New York, 25-year-old Chiara, was arrested on Sunday evening during a demonstration.
Local media reported that Chiara was arrested during a protest in the southern part of Manhattan, in which numerous protesters clashed with police and destroyed police cars.
She was arrested for participating in an unauthorized demonstration and for refusing to comply with the instruction to leave. That evening her father called on all protesters to go home.
Chiara would not have revealed at the police station that she is the mayor's daughter but had given her father's official residence as the address.
Democratic citizen De Blasio worried earlier on Sunday about "anarchist activists who have an agenda of violence" and who "abuse the protest against police brutality for vandalism."
Chiara has not been detained but has been sent home with an order later to a court.
In the margins of demonstrations following the death of African-American George Floyd (46) at the hands of an agent in Minneapolis, Manhattan stores ransacked chic stores including Chanel and Coach on Sunday evening.