Security Forces Shoot at Myanmar Demonstrators: Several Dead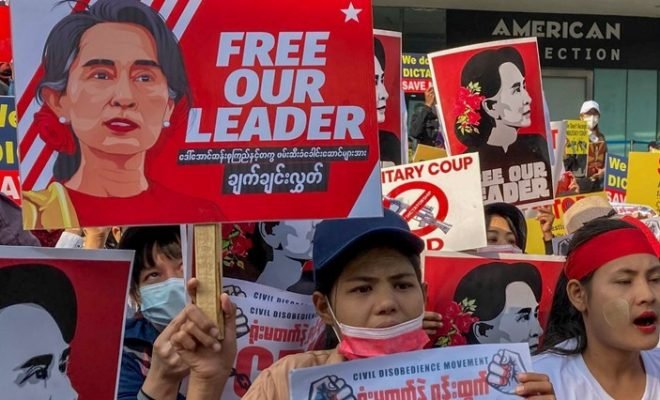 Myanmar security forces have again opened fire on civilians demonstrating against the military coup. At least six people died, local sources report.
The Myanmarese have been taking to the streets en masse for weeks in protest against the coup. The authorities are trying to quell those protests with increasing means. Security forces have repeatedly used deadly force, despite international criticism.
On Wednesday, among others, people were killed in Mandalay, the second city in the country. The situation also got out of hand in the city of Myingyan. There, protesters with improvised shields faced security forces. "They fired with tear gas, rubber bullets and live ammunition," said a local rescuer, who spoke of at least ten injuries.
The army seized power in early February and arrested the Head of Government, Aung San Suu Kyi. The generals say there was fraud in the elections won by that Nobel laureate's political party. Other top officials have also been arrested.
Authorities are also now prosecuting six journalists, including a photographer from the Associated Press news agency. They reported on the protests and risk years of imprisonment. According to a lawyer, the journalists are suspected of violating a law that prohibits "sowing fear and spreading fake news".
International criticism of the Myanmar authorities is growing. According to insiders, the United Kingdom wants the United Nations Security Council to meet on Friday to discuss the country's situation. According to the UN, at least eighteen people were killed there last Sunday, and the highest number is known in a day since the army took power.