Unknown Distress Signal Sent From Tonga, New Zealand Sends Two Ships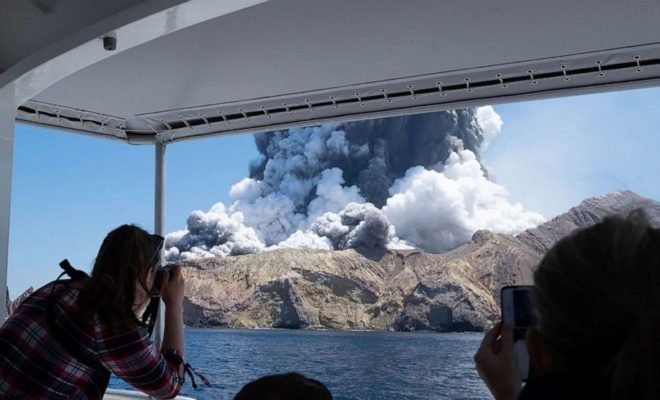 The United Nations has detected a distress signal of unknown origin from Tonga. The balance of the massive volcanic eruption also remains unclear on Tuesday. New Zealand sends two ships with emergency aid.
The United Nations Office for the Coordination of Humanitarian Affairs (OCHA) says there has been no contact with the Ha'apai. This island group has been part of Tonga since the eruption of the Hunga-Tonga-Hunga-Ha'apai volcano Saturday. However, OCHA says there are particular concerns about two small lower-lying islands, Mango and Fonoi. An active distress signal was detected from Mango.
"Communication remains the biggest challenge; the internet and international telephone connections are still not working," says OCHA. "Satellite telephones are the only reliable means of communication with the outside world. But even that cannot always be trusted," it sounds.
Satellite images show extensive damage on the western beaches of the main island Tongatapu. Several resorts and homes have been destroyed or severely damaged, OCHA said. However, due to the difficult communication, it is still not possible to fully map out the situation and humanitarian needs. "The Tonga government is investigating the needs."
New Zealand sends two ships with essential supplies to Tonga. Wellington decided not to wait for a formal request for help from Tonga. A New Zealand army plane already determined on Monday that it is impossible to land at the airport in the capital Nuku'alofa. Ashes must first be removed from the runway, New Zealand Foreign Minister Nanaia Mahuta said in a statement.
Mahuta also said relief efforts had been complicated, as the eruption has severely disrupted communications. Therefore, according to the minister, there was no delay in sending both HMNZS Wellington and HMNZS Aotearoa to Tonga. Onboard will include diving teams, a helicopter and potable water, Defense Minister Peeni Henare said. In addition, a Hercules aircraft is on standby. The aircraft can take off with assistance as soon as the runway in Nuku'alofa is clear.
At least two people have been killed in the major volcanic eruption. That led to earthquakes and a tsunami that reached Alaska, Japan and South America. According to the New Zealand Ministry of Foreign Affairs and Trade, police in Tonga confirmed they are currently aware of two fatalities, including a person of British nationality. Earlier it was revealed that a British woman had died trying to save her dogs.