Toshiba Falls on the Japanese Stock Exchange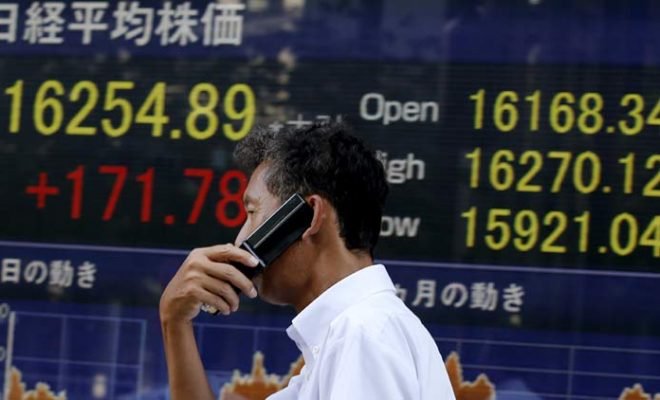 Toshiba was lowered on the Tokyo stock exchange on Monday. Investors responded to reports that investor CVC wants to postpone its takeover bid for the Japanese technology group. The mood in the Japanese stock market was further restrained.
News of a possible new state of emergency in Tokyo to stem the rise in corona infections and the slow progress of the vaccination program in Japan have prompted caution. Stronger than expected growth in Japanese exports provided some support for trade.
Toshiba lost more than 4 percent. Business newspaper Nikkei reported that CVC would postpone a formal takeover bid for the company. On Friday, Toshiba fell 6 percent after reports that the company has told its lenders that it plans to reject CVC's takeover offer. The investor would like to pay $ 20 billion for Toshiba to take the company off the stock exchange.
The Nikkei in Tokyo ended the day almost flat at 29,685.37 points. Figures from the Japanese government showed that the country's exports were up 16.1 percent in March. That was more than the 11.6 percent increase that economists had foreseen. It was the most robust export growth in more than three years. Growth was driven by solid demand from China, Japan's largest trading partner.
The main index in Shanghai was 1.2 percent in the plus, and in Hong Kong, the Hang Seng index climbed 0.6 percent. Trip.com won 4 percent on its stock market debut in Hong Kong. The Shanghai-based online travel agency, the owner of Skyscanner, is already listed on the American Nasdaq.
The Chinese online store Alibaba fell 1 percent. Reuters news agency reported that Chinese billionaire Jack Ma might be selling his stake in payment services provider Ant Group, a subsidiary of Alibaba. Such a move would help Ant resolve a dispute with the Chinese government and pave the way to revive plans for an IPO. Ant, however, denies that a divestiture of Ma's interest has ever been considered.