Trump: Sanctions Against North Korea Remain Standing-Stop Military Exercises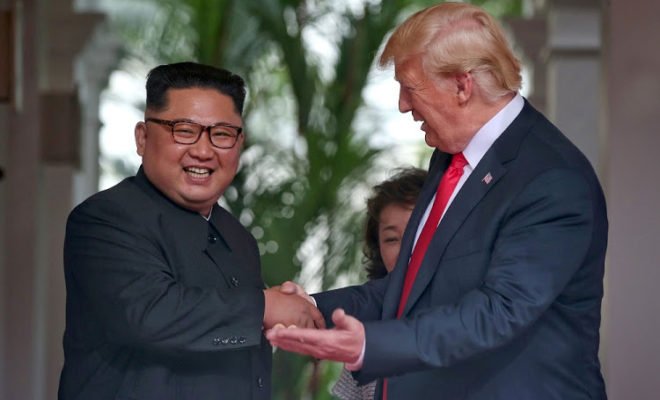 The sanctions against North Korea remain intact despite the agreement that Donald Trump and Kim Jong-un have signed today. That is what President Trump said at a press conference in Singapore just after the conclusion of the agreement. However, South Korea and the United States will stop the military exercises at the North Korean border.
According to Trump, the 'war games' come to an end, as he calls the exercises. The United States has 32,000 military personnel stationed in South Korea because of the war between the south and the north. The reason for stopping the exercises is the high costs.
North Korea objects to the exercises, which they regard as preparing for a war.
At the press conference, Trump further said that both leaders were prepared to 'start writing a new chapter between the two countries'. "He confirmed his willingness to denuclearise the Korean peninsula completely," Trump said of Kim.
The North Korean leader 'has a chance like no other' according to Trump. He would also have promised to destroy a North Korean test site of nuclear weapons very quickly.