Putin Decree Puts Pressure on Japanese Trading Houses on Stock Exchange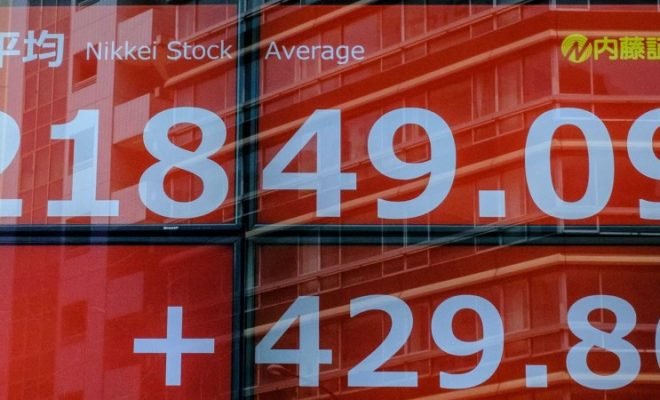 A decree by Russian President Vladimir Putin on Friday caused unrest among trading houses on the Japanese stock exchange. Putin announced to transfer of the Sakhalin 2 natural gas plant to a new Russian entity. With this, Moscow could force companies to get out of the important energy project.
The Japanese companies Mitsui & Co and Mitsubishi together have a 22.5 percent interest in the Sakhalin project. On the stock market in Japan, Mitsubishi lost more than 5 percent and Mitsui & Co fell 6 percent. According to Moscow, intervention is necessary because of Russia's national interest and economic security, a statement said. Stakeholders have one month to say if they want to take a stake in the new company.
Japanese buyers of LNG were also under pressure on the Tokyo stock exchange. For example, Tokyo Gas and Osaka Gas lost up to almost 10 percent. Liquefied natural gas (LNG) from the Sakhalin 2 facility accounted for about 9 percent of Japan's total LNG imports in 2020. That's about 3 percent of the country's total energy supply.
Sentiment in Asia was mostly negative on Friday after the sell-off on Wall Street. Fears of a recession are making investors nervous. Because there seems to be no end to the war in Ukraine, energy costs will remain high. It is expected that the interest rate hikes by the central banks to fight inflation will lead to an economic contraction.
The stock in Japan closed 1.7 percent lower. There was also a loss in South Korea. The Kospi lost 1.4 percent.
Shanghai was 0.4 percent lower despite positive data on the industry, which has returned to activity. The Hong Kong stock exchange remained closed. Chinese President Xi Jinping swore in new local leader John Lee in Hong Kong at a ceremony celebrating the 25th anniversary of the transfer of power from Britain to China. It is Xi's first visit to Hong Kong in five years.